New Byron Dog Catcher Nails Dogs Left, Right and Centre at $580 a Pop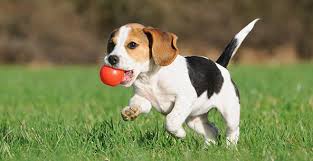 A NORTH Coast resident has accused his local council's new animal control officer of going too far by issuing $580 fines "left, right and centre" with no discretion.
Byron Bay resident Damian Moses described the behaviour as "bizarre" and "ridiculous".
He said the officer in question was fining every dog owners with a dog off lead anywhere outside the three off-lead areas, with no exceptions.
"He fines old ladies with walking frames taking their equally old mini-dogs along the footpath," Mr Moses wrote in a letter to The Northern Star.
"He fines kids who are running with their harmless labrador along the Rec ground path (even on lead)."
"The overwhelming vast majority of Byron's dog owners are responsible and control their dog, and would agree on strict control of certain breeds and owners who are not controlling their dog.
"But surely discretion and perspective is needed, and even a warning to those that genuinely thought it OK to let your dog play on the nature strip in front of your own house (apparently not folks). "
"The balance is wrong Byron Council. $580 for anyone is ridiculous."
---
Source article: